Social Media Marketing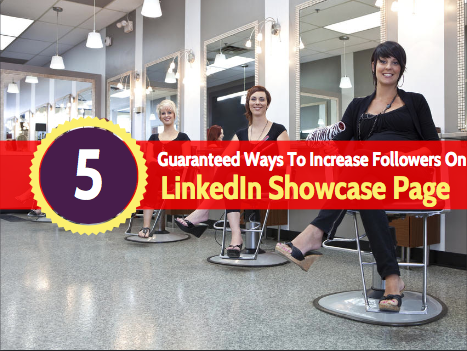 Published on September 11th, 2014 | by Saurabh Pandey
5 Brand-New Ways To Increase LinkedIN Showcase Page Followers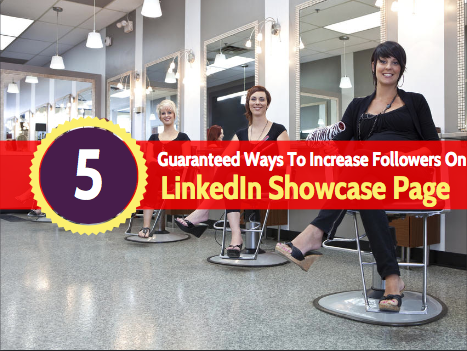 It's a really difficult thing to increase your followers on LinkedIn company/showcase pages. The reason is simple, LinkedIn does not have the same virility inbuilt as Facebook. Also, LinkedIn genetically is more about your personal thought-leadership than company's. Hence the focus and ways to increase followers for a company page is a bit challenging. Never mind here are 5 ways which almost will guarantee increased followers for your company/showcase page:
1. Invite from your personal profile: A company page has to be managed by a profile. Use the profile page to discover and connect with the relevant people. Intermittently keep sending invites to these people to follow your company page.

Why should you this? People come on LinkedIn to discover great guys like you and learn from thought-leadership discussions and content that is published in groups and on showcase pages. If you believe that you publish relevant and credible content on your showcase page, people will appreciate your invite.
2. Embed LinkedIn Follow badge on your blog, website and email signature: You write great content on your blog, people admire it, and if they want more they should be able to follow by a press of a click. A lot of blog visitors otherwise, just read the post and exit. So give them an opportunity to follow you by embedding the badge 'within' your blog post.
You email signature should have this badge because as I said, people are on the look out for new thought-leadership content and you must provide them an opportunity to stay alerted on new credible content.
3. Share Company/Showcase page URL: Normally when you share a company page post in a group or anywhere, the link does not take readers back to the company page, instead it takes them to the URL of the actual content.
So, make it a point to keep sharing Company Page/Showcase Page URL intermittently- as a compendium of great content on social bookmarking sites as well as groups.
4. Use your database: Your database of customers, leads etc. who receive your monthly newsletter- should receive an emailer or a newsletter with a post that gives details about the benefits of following your company /showcase page on LinkedIn.
5. Converge other social networks: Let's say you organize a contest on your LinkedIn Company/Showcase page, and promote the contest on Facebook and twitter? What happens? You get a lot of followers on LinkedIn, plus the added virility of twitter and facebook- adds to brand awareness and maybe even more new followers!
So try these, and I will be glad to have your feedback and learnings!