Apps
Published on August 19th, 2012 | by Saurabh Pandey
5 Incredible iPad Apps for Kids!
1. Paper by Fifty Three: Winner of APPLE DESIGN AWARD 2012. It's one of the best apps for sketching, caricaturing and drawing. Not only can it be easily used by kids and adults but it's so much fun to use various types of pens to create desired texture. Somehow even the most boring designs look so good on this app!. Paper's custom ink engine reacts to the movements to create multiple expressions and the app allows you to mix colors to create various hues just like you do it in the real world. What's even better is that you can share your creations immediately via social web or email.
Note: You need to buy additional brushes.
2. A+ Spelling Test: An awesome app to teach spellings to kids. So enjoying that kids just love it. Parents just need to use the 'recording' function to record 'words'. Kids can later listen to recordings and write spellings in the space given. The app automatically checks, evaluates and shows the correct spelling thereby letting kids self improve and learn in a fun way!
This app can be used on iPhone beautifully as well!
3. Learn English Grammar-British Council: Free with 160 questions.
Key Features:
Content packs at four main levels – Beginner, Elementary, Intermediate, Advanced
Questions use 10 unique activity types – from multiple choice to labelling.
Questions use text, images and audio
Contains practice AND test sections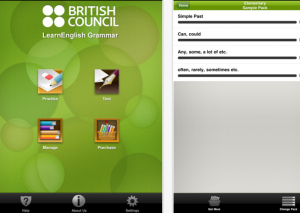 4. Eggscapade- Interactive Storybook for Kids: It's a storybook and it's a game. What's more it has a read-along feature which makes the experience even more enjoyable and let's kids return to the app again and again. Great for kids between 3-10 years.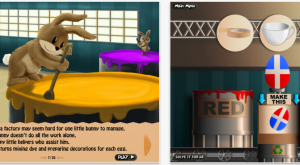 5. MathBoard- An incredible app for teaching maths to your kids (addition, subtraction, multiplication and division for elementary school). You can play with number ranges and increase the complexity as you go along. The best part- the app helps in explaining the steps and also allows Quizzes to be timed.