Digital Discover
Published on October 6th, 2011 | by Saurabh Pandey
0
Online Classifieds-Is It A Winner Takes All Market?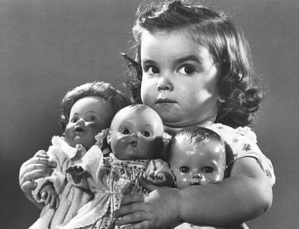 I discussed this question with a few people in the industry (internet) and frankly I was dissapointed because
many of them without any concrete logic expressed their agreement with Online classifieds being a winner takes all market.
It's easy to describe a market as 'Winner Takes All'. It's easy because it gives one an easy way out of many questions.
When the market is 'winner takes all'- then you only have one option and that is to grow largest in the quickest possible time-leveraging network effect to the fullest.
However, somewhere I am not convinced with this and thought of discussing this aloud on atomthought with you all:
So here are the thoughts, and then let's discuss and decide if this is indeed a winner takes all market!
Firstly there are various examples in India and abroad that signify that multiple players can operate with significant market shares in classifieds market:
1. If you observe the 'Vertical Classifieds' market in India you can see that very clearly there are 2-3 big players in each vertical:
Jobs: Naukri, Monster and Times
Naukri despite being in the market since 15 years and despite being a very dominant player, is still under pressure by the other 2 players.
Matrimony: shadi.com and bharatmatrimony.com Both players very strong.
Real Estate: 99 acres, Makaan and Magicbricks.
Observe the Print classifieds market- there is no single winner. Despite ToI being the largest English newspaper, and Dainik Bhaskar perhaps being the largest newspaper
None of them is a clear winner.
Net. net, in all the above examples the winner doesn't takes all.
2. Even in Europe we have leboncoin, ebay.fr and a couple more horizontal classifieds portals competing and sustaining successfully.
3. In order to become a winner takes all player- there needs to be a very strong network effect- for example look at facebook- more the users join > larger the value for each user> thereby attracting even more users> even more value for users …and so on.
The effort required in creating and maintaining our network on a 2nd social platform is so high that we restrict ourselves to 1 social platform (read Facebook)
Now that's then a winner takes all market. Read Social Networks & Their Strategy for India here
However we don't see such a strong network effect in classifieds space.
Also:
To be a 'winner take all '  there should be broadly these 4 requirements:
1. Multi-homing costs high for users (at least one side of the network)
2. Cross Side network effect to be strong (great if same side network effect is also strong)
3. Users do not have a high need for differentiated offerings
4. Natural Monopoly
I don't see the 1st and 3rd conditions getting satisfied in horizontal classifieds market. Point 4 is rarely seen.
To give you an example Railroads, Electricity, Telecom, TV service etc. may show traits of natural monopoly. In recent times platforms/companies like Akamai show natural monopoly traits-because they invested and built expensive and expansive infrastructure which is difficult to be duplicated or competed with. (Source: Harvard Business Review Publications)
The sellers, in a classifieds space, can post their listings in 2-3 portals (because it's free, and it takes a minute to post); the buyers on the other hand like to explore hence they don't mind surfing 2 -3 portals, and more importantly buyers search on Google initially and then go to 2-3 classifieds portals for further search and purchase.
The question can be asked that if a classifieds portal amasses huge volumes of listings quickly can it not easily kill other players, by demonstrating strong network effect?
The answer is 'no'. More listings per day means that a particular listing will get less time on first page, thereby attracting less number of views and responses thereby dissatisfying users.
Hence more volumes will not build network effect-infact after a threshold it can break whatever little network effect was created.
So In classifieds space- there is a network effect; however it breaks up before becoming strong enough, thereby allowing more than 1 player to operate with a significant market share.
Infact people will use more than one classifieds portal, also because some portals will be very efficient in certain categories or geographies-hence it looks like that Online Classifieds space is not a winner takes all market. We will continue to see 2-3 major players across the world and in India in this space.
But these are my thoughts, what's your take?