Digital Insight
Published on June 22nd, 2009 | by Saurabh Pandey
6
Is Twitter Tweeting Enough?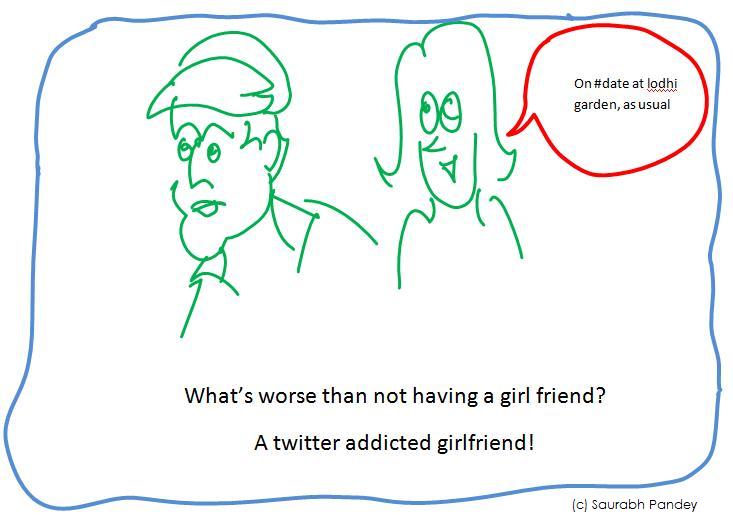 It's 3 years now for TWITTER, and what great 3 years indeed!
If we go by Nielson's late report on Twitter's growth- it's a mind boggling 1382% growth year on year, receiving over 7 million unique in a single month! (Nielson, US figures, February 2009)
But is that good enough?
I have mentioned in one of my earlier posts that one of the main attributes of success is –retention of users-this holds especially true for social platforms.
Before we talk about retention-let's go back in time and see how Google and Facebook fared when they were 3 years old.
Google was launched in 1998, and 3 years later it had 18m US uniques.
Facebook, launched in 2004, had about 27m unique users, in 2007.
Twitter, after 3 years, in 2009, has roughly 8m unique users.
This, given that the base of internet users has increased manifold over the last decade, is not an exemplary situation for twitter!
But let me caution you- a huge %age of twitter users do not come to twitter to tweet-they use tens of APIs to tweet, and that to me is a very strong point in favour of twitter!
So while analytics data may show less number of users on the main site- the actual usage data could actually be otherwise!
But, as they say, if there's smoke, there's fire somewhere.
Hubspot, a leading inbound marketing company, in it's recently released report- 'State of the Twittersphere (June 2009)- puts forward the following findings:
1. 55.50% users are not following anyone.
2. 54.88% have never tweeted
3. 52.71% do not have any followers.
These findings do not paint a rosy picture, especially if we know that the above findings have been released after surveying 4.5m users.
The story does not stop here- an even more interesting set of findings by none other than Nielson- is something to really consume and think about-
Twitter's retention rate is hovering at about 40%- which means that only 40 users out of 100 in a given month come back again the following month.
Source: http://blog.nielson.com
Bottomline- If twitter doesn't do anything about it's dwindling retention rate-it's overall reach may just languish at about 10%.
Want to go back in time again-and see how Facebook and MySpace did in terms of reach and retention in early days? Here are the statistics:
Source: http://blog.nielson.com
Both Facebook and MySpace have had very high retention rates, right from their initial years- and their quick growth was supported by high retention (Currently around 70%). And just to address the API concerns about usage- Nielson seems to have checked that as well on the above findings.
To conclude: Twitter needs to seriously see that people use it more often and in a more meaningful way, because while retention may not guarantee huge growth- but if one doesn't have retention-one will perhaps never have huge sustainable growth.
References and Sources: http://blog.nielson.com http://blog.hubspot.com http://www.battlemedia.com
Title Cartoon Image (C) Saurabh Pandey