Digital Insight
Published on February 19th, 2009 | by Saurabh Pandey
5
The Great Indian Digital Elections!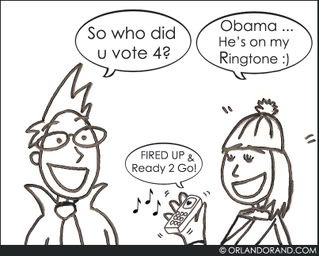 Do you know which company featured at the top in the Fast Company 50 list this year? None other than Obama & Company. The way Obama used technology and digital medium to attract , engage and convert voters was unprecedented! So much so that Indian politicians have also embarked upon the digital safari. Do you think it's a waste to spend on Digital media-for election campaigns-in India? I am sure your answer would be similar to mine- 'NO WAY'!
So, by just having a site, and using search marketing- with 'Vote XYZ' headline-can one hope to attract and engae enough people to create a serious monetum? 
Of course not! So what is the potential of Digital Medium in India? And how can one use Obama's best practices here in India? Here is your answer through a useful powerpoint presentations with facts and figures. I have hosted it on slideshare (it's about 3mbs) for ease of viewing and download.
You can view and download the presentation here : http://tr.im/gBiF
OR
visit Slideshare to view and download via this link: http://tr.im/gzLZ
For deeper and actioanble strategy – if any political party representative is reading this post- you know who to contact- saurabh@atomthought.com! Also if you need this presentation via email in a pdf format-don't hesitate to contact via email.
Image courtsey: http://www.orlandorand.com